W E L C O M E TO Oahu
Welcome to Oahu, home to clear, beautiful waters and the softest sand
imaginable. Also known as "The Gathering Place," Oahu is the third largest
Hawaiian island and is the ideal combination for someone seeking the
convenience and vibrancy of a city and the laidback life of a cozy beach town.
From the boundless, white-sand beaches of the west side and the bustling life
in downtown, to the mountainous ridges on the east, endless adventure awaits
you at every corner.

The Hawaiian Islands are filled with culture and kindness. "The Aloha Spirit" is
the hallmark of Hawaiian lifestyle for all who live here. It teaches us the lesson
of all-encompassing, unconditional generosity and compassion to everyone
you encounter. Aloha can be felt all throughout the islands and embodies the
people within it.

When you live here, you will feel what it means to live aloha.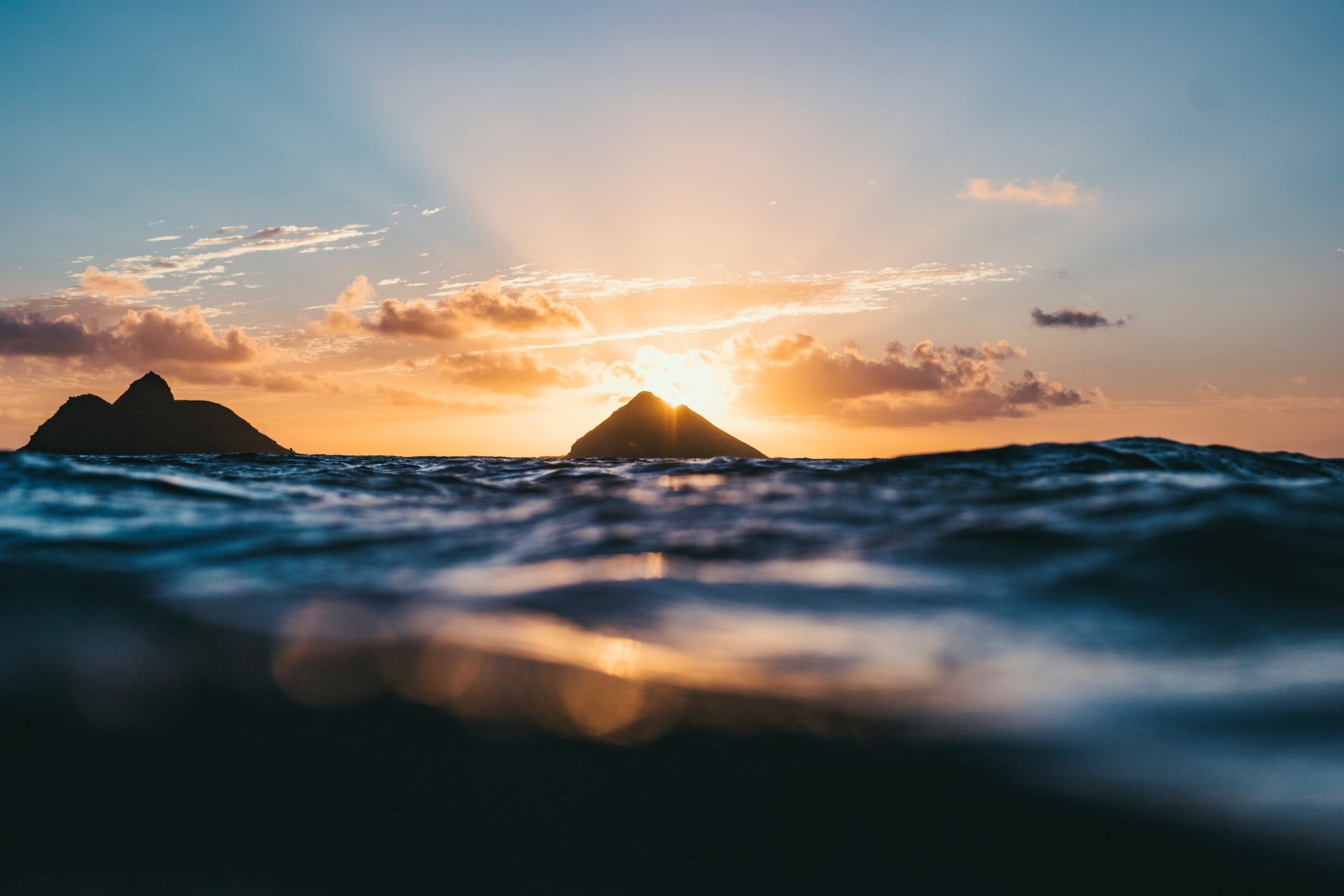 IT'S A BEAUTIFUL DAY ON OAHU
ISLAND HIGHLIGHTS
Weather: You can always find great weather somewhere on Oahu. On the leeward coast (west) it's generally drier, and on the windward coast (east) you'll find it to be wetter and greener. Both
Waikiki resort area and the surfing beaches on the North Shore offer ideal weather year round. November-February is big wave surf season on the North Shore where you can stumble upon World-class
surfing competitions. During the summer, the big waves of the North Shore subside for ideal beach going and snorkeling conditions. The sunny days on the west side are always great for snorkeling and
diving.
Cuisine: Hawaii's cuisine is a joining of flavors due to the people who journeyed to the Hawaiian shores to work and live here. Their food encompasses dishes based on traditional Hawaiian fare as well as those
with Polynesian, European and Asian roots. Some of the must-tries on the island include: poke, spam musubi, and mochi.
ACTIVITIES
Ocean: With endless golden beaches, inviting blue waves and balmy weather, you can play in the water all year long on Oahu. Some of the island's most loved ocean activities include swimming, surfing,snorkeling/diving, paddle boarding, jet- skiing, parasailing, fishing, wind-surfing, and whale watching during the months of December through May.
Land: Whether you're hiking the mountain tops, biking the Kawainui Marsh Trail, hitting the range on championship golf courses, or going horseback riding, Oahu's diverse tropical terrain, unmatched views and wide range of land activities will bring out your adventurous side.
Air: See Oahu from a different point of view. Oahu's pleasant, year round weather is great for helicopter tours, parasailing, paragliding, skydiving and other adventures. Fly over the
verdant valleys of the Windward Coast and the majestic cityscapes of Honolulu.